2023.8.28
Zen Words for Everyday Life
Vol. 1
"Every day is a wonderful day"
Life is not about what is"good" or "bad". What is important is to consider how to make each day enjoyable.
The phrase "Every day is a wonderful day" (nichi nichi kore kojitsu) comes from the following exchange found in the Zen book Hekiganroku (The Blue Cliff Record).
The monk Unmon* said to his students, "I do not ask you about the days before the 15th of the month. Tell me something about the days after the 15th of the month." And then he answered on behalf of everyone, "Every day is a wonderful day."
*Unmon was a Zen master who lived in China around 1,000 years ago (from the late Tang Dynasty to the Five Dynasties and Ten Kingdoms Period).
Whether it was the 15th or not is not so important. Phrased another way, what the Zen master Unmon was saying to his disciples was, "I will not ask you about what has already come to pass. Say something about what is yet to come." When no one answered, he gave the answer himself. "Every day is a wonderful day."
One way to interpret this saying is to understand it as, "Every day is a day that I like." One day, a visitor to our temple said, "I have never felt so excited on a rainy day." People generally don't like rainy days, as the rain makes it more difficult to travel, and events get canceled. However, when this visitor came to Saihoji and saw how vibrant the moss and trees appeared in the rain, he thought to himself, "I am so glad it rained."
In this way, the way we experience the phenomena that occur before our eyes can vary depending on the disposition of our hearts at that moment.
However, the Zen phrase "Every day is a wonderful day," which has been handed down to us from the days of Zen master Unmon over 1,000 years ago, actually has a deeper meaning. In order to tease it out, let us look back at the history of Saihoji.
After the quintessential Japanese temple garden with white sand and green pines was completed here in 1339, Saihoji went through an extremely difficult period of intermittent calamities spread over the centuries, including the Onin War (1467-1477), the advent of the Warring States Period (1467-1615), repeated flooding of the Saihoji River, and the movement to abolish Buddhism during the early years of the Meiji Era (1868-1912).
As a result, fertile sediments came onto these grounds that remained largely untouched by human hands, and moss was able to grow without being disturbed. Ironically, this history of devastation made it possible for the moss to thrive.Also, countless people have come before us, some known and others anonymous, who have worked tirelessly through every era to preserve this land as a temple ground.
The monk Ryokan, who was beloved by the common folk during the Edo Period (1603-1867), said that "When it is time to meet with misfortune, you should meet with misfortune, and when it is time to die, you should die." I believe the saying "every day is a wonderful day" communicates a similar sentiment. It comes from a heart that can openly accept any calamity that may occur. A heart that can quietly put its hands together in prayer when one's master dies in a sudden accident, right before one's eyes. Unless you are prepared enough, you can't get this state of mind. No amount of ordinary resolve can get you to this state of mind. Only when we become aware of this mindset—when it is accompanied by this resolve—can we say, "Every day is a wonderful day."
We do not know now what was in the hearts of our ancestors who wove the history of Saihoji, but they must have had an immeasurable resolve to inherit this land from their ancestors and pass it down to their descendants. Even when repeated disasters strike, there is nothing to do but to move on. It is this powerful resolve that has carried Saihoji into the present day.
Naturally, it is extremely difficult for us to hold onto such a feeling in our daily lives.
That makes it all the more important to understand the true meaning of "every day is a wonderful day," and learn to accept the things that happen each day, both good and bad, in a positive way.
Saihoji    Fujita Ryukoh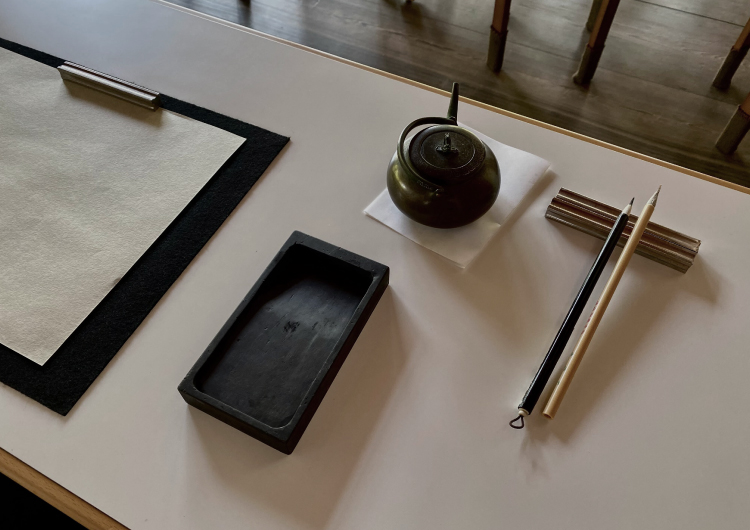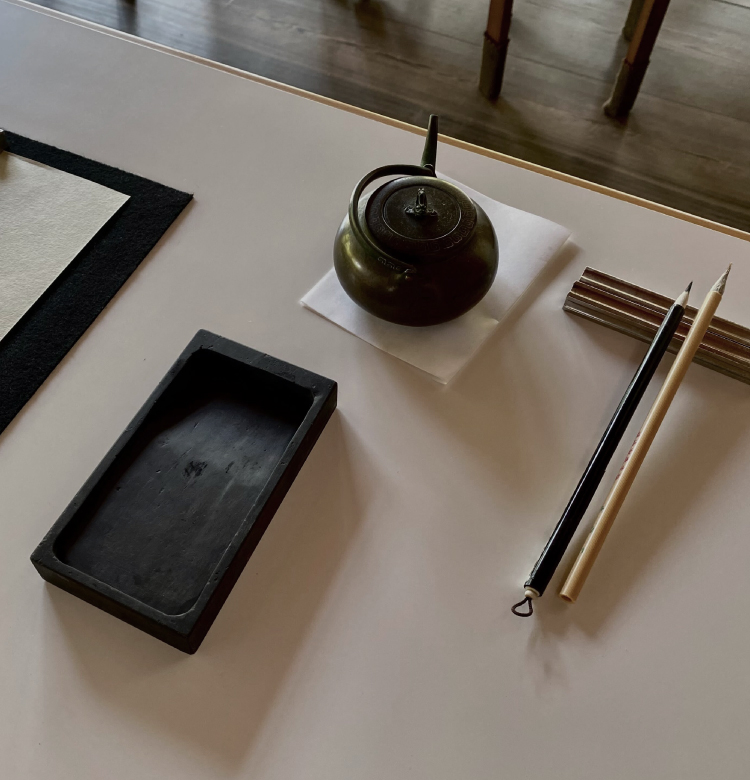 archive