about Saihoji
Copying Sutras to Calm your Mind
The copying of sutras is a Buddhist devotional practice. Until the development of printing technology, it was also the primary means of disseminating Buddhist teachings. Buddhist monks, members of the Imperial Family and nobility have copied sutras since ancient times for various reasons, such as warding off epidemic diseases and making offerings to the dead. The practice has since spread to a much wider range of people, and it is increasingly being used for purposes unrelated to religious faith, such as self-discovery and improving concentration.
Following the introduction of the reservation policy, Saihoji has been asking visitors to copy a sutra in the main hall to prepare themselves for visiting the garden. Visitors transcribe the "Enmei Jukku Kannon Gyo," a sutra that is accessible to everyone. It takes about 15 minutes to copy.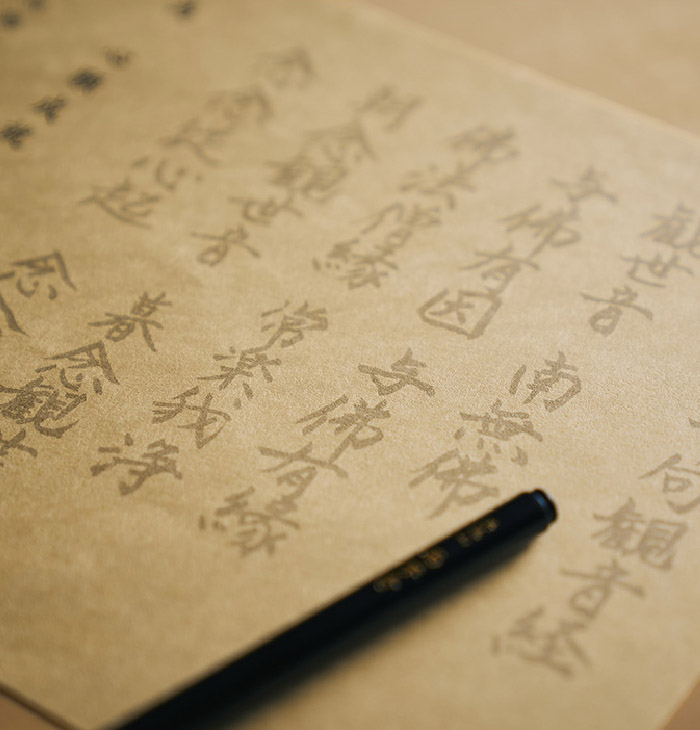 The sheets of papers used are blessed each morning with the chanting of sutras. Visitors are welcome to take their completed sutra copies home and keep them as souvenirs. Those who wish to donate the sutra as a burnt offering may give it to the temple staff.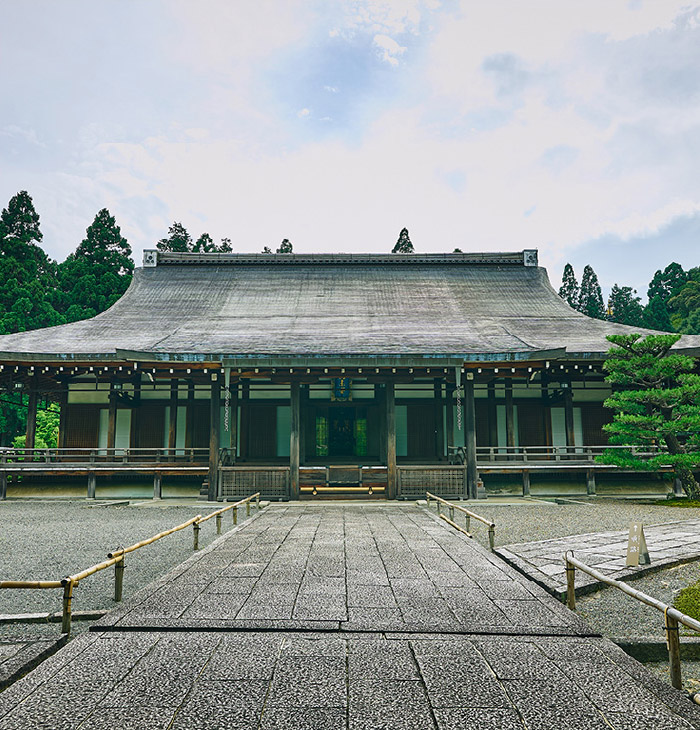 What is the Enmei Jukku Kannon Gyo?
The Enmei Jukku Kannon Gyo is a short sutra of 49 characters. It is short enough to be easily memorized after chanting it just a few times. Its name can be translated into English as "The Ten Phrase Life-Prolonging Kannon Sutra." Hakuin Zenji, a Zen master who was popular among the common folk in the Edo Period (1603-1867), asserted that it encapsulates the essence of all sutras.
Kanzeon Bodhisattva (or Kannon for short) is the buddha of compassion. This sutra begins by invoking the name of Kanzeon and teaches the basic principle of Buddhism that all living beings possess the heart of the Buddha. In these troubled times, looking at things with the eye of the Buddha and seeing them as they are while maintaining compassion for others will give us the strength to live through each day.